I only recently started my collection of jewelry items made from real flowers but it has proved very popular with my fans and customers. This collection features many beautiful romantic necklaces and earrings.
These items are feminine, a bit dreamy and nostalgic. People have even called them "magical"! These make a perfect gift for any woman or girl!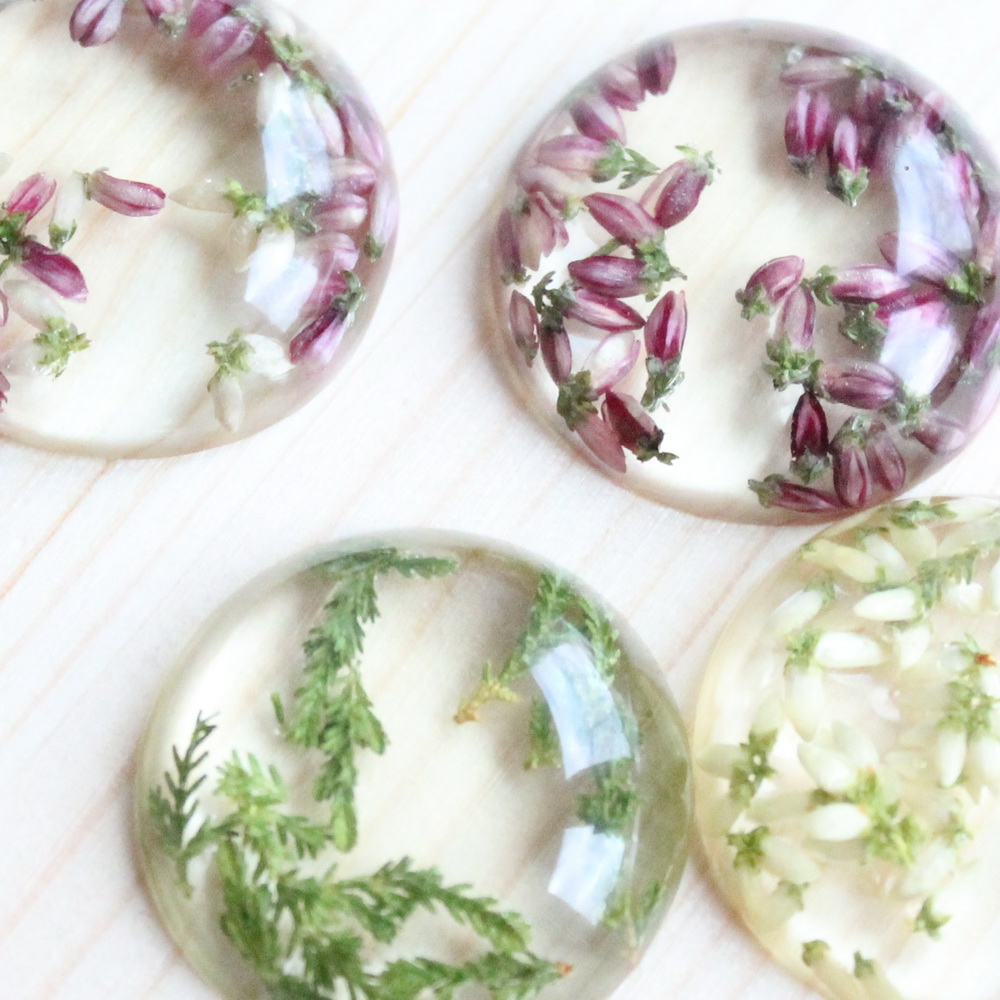 In Estonia, we have plenty of greenery, the nature is beautiful and it's very enjoyable to just take the car and go for a picnic in forest during the weekend. During the summer and early autumn I regularly go to the woods to wander around, breathe some fresh air, collect plants and get inspiration for my handicraft.
Once I brought home a whole bunch of cute little autumn flowers. I thought they would make for a lovely home decoration. The flowers soon dried and I decided to try and use them to create something new that I would love to wear myself. I love romantic jewelry!
That's how this collection of natural flower jewelry was born.
Each item is entirely handcrafted. When possible, the plants I use are picked from the wild, but sometimes I also buy them.
I have never seen any other artisan use the type of flowers that I use, which I think makes these items even more special. The blossoms of these plants are just so tiny and gentle!
As much as I adore these little blossoms, I know I will keep experimenting and playing around with other types of flowers, or perhaps even leaves, buds and anything else the nature can offer.
If you are thinking of making a gift for somebody who loves nature and wants to carry a bit of summer everywhere they go, then this is the collection for you. The pieces will go well with most kinds of clothing. You can wear them to work or school – they will not look too extravagant or inappropriate. Or you can just as well put them on for an evening out, where they will nicely complement your outfit.
I make both transparent items and also ones with a colored hand-painted background.
Here are some examples of the pieces in this collection: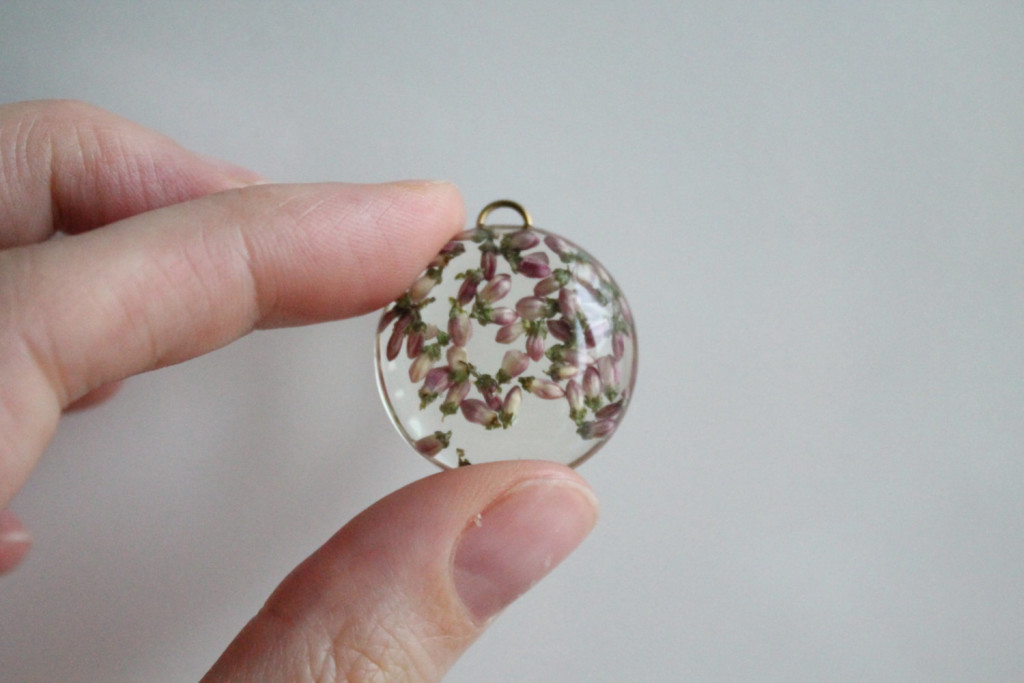 This cute little pendant features soft pink blossoms. It's gentle and feminine. Since there's no background color and the pendant itself is transparent, it will work well with any blouse, sweater or shirt you wear it on.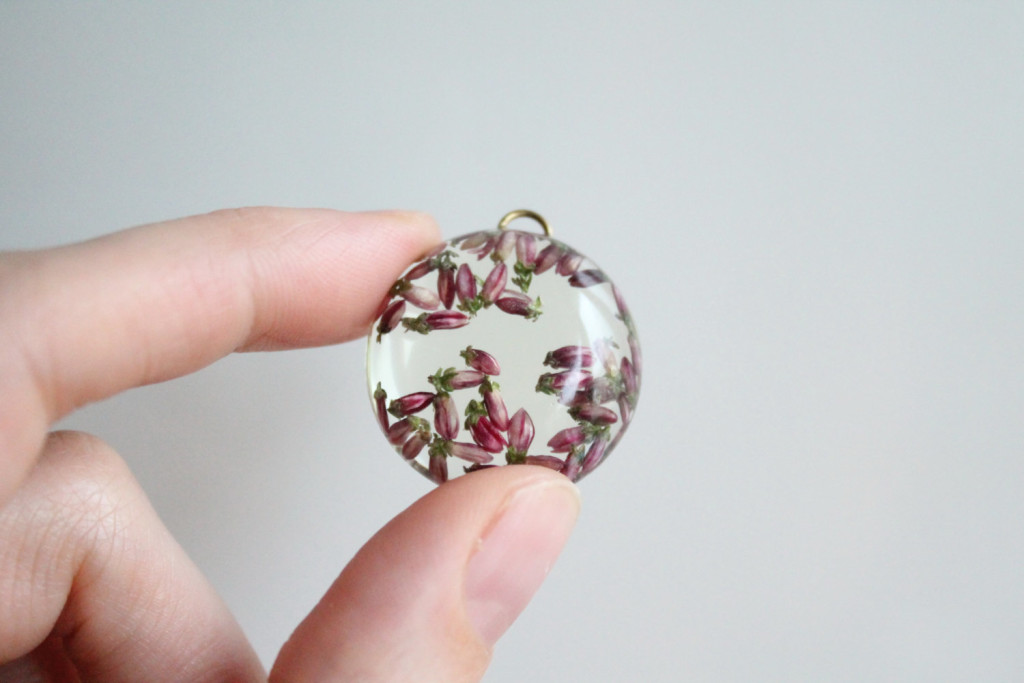 This necklace, on the other hand, contains blossoms of a much stronger shade of pink, perhaps even purple. It's great for adding a light touch of color to your style.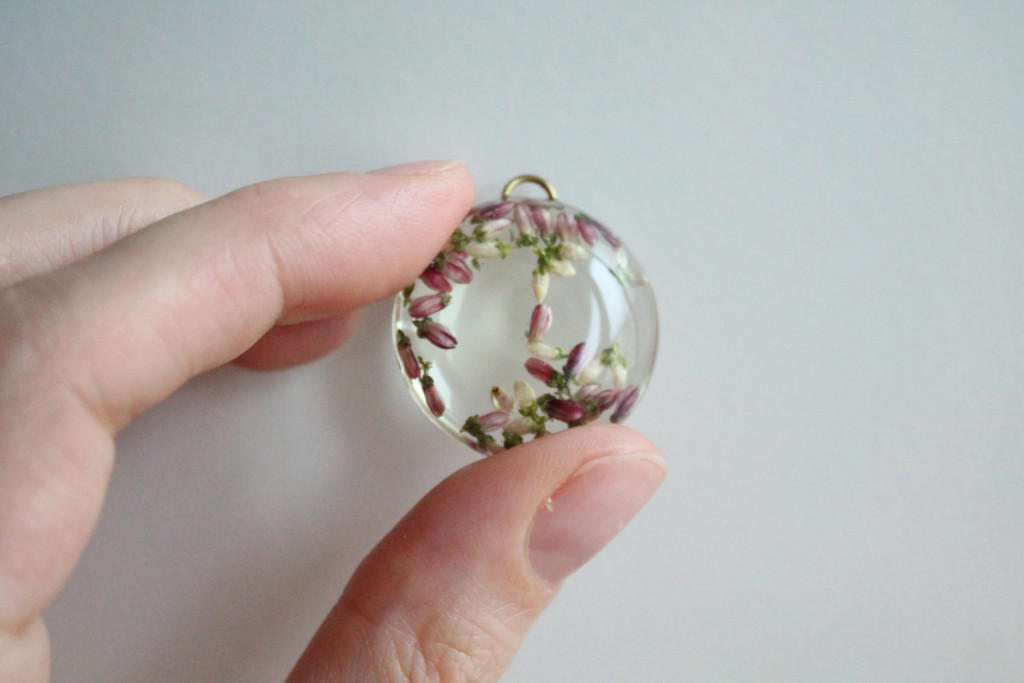 For the best of both worlds, have a look at this pendant: the flowers in it are a mixture of both pink and white colored ones.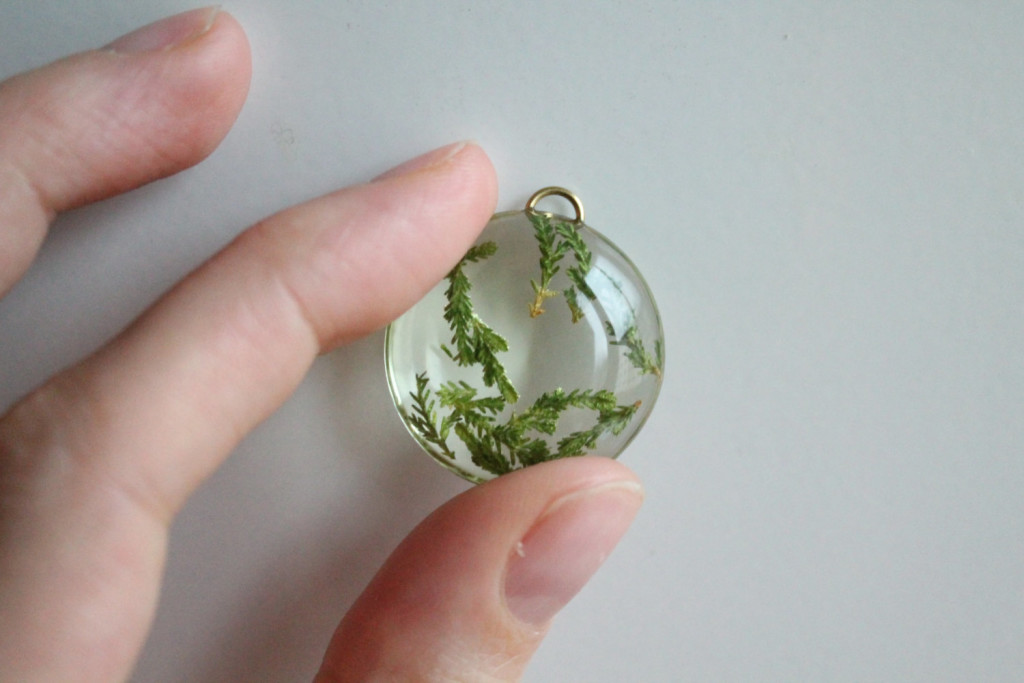 Here's a completely different one: a necklace filled with green blossoms. Yes, those are actually green blossoms, not leaves! This necklace looks very delicate and natural.
There is a great element of chance when making real flower jewelry. Since I don't have 100% control over the placement of the flowers within the resin, there will never be two necklaces or two pairs of earrings that are exactly the same. Each item is completely unique, original and one of a kind.
Even after the flowers are dried, making every piece in this collection takes several days time – I often need to apply several layers of resin before the piece is finished.
The necklaces in this collection come with either a bronze colored or a silver colored chain. The length of the chain can be adjusted to order: anywhere from approximately 45 cm (18 inches) to 75 cm (30 inches), depending on whether you want to wear the pendant high up on your neck or have it hang on chest level. I personally prefer a chain length of somewhere in the middle.
Since I am constantly making new items, I also gladly take custom orders. Although I cannot make a piece turn out exactly the intended way, you can nonetheless specify the colors and amount of flowers you'd like to be used and the color of the chain you would like to have.
As I said earlier, I will be experimenting a lot with this collection, so if you like dried flower jewelry, do keep an eye out for new designs and styles!